Private Garden - Near Nantes (France) Professional breeder and great connoisseur of camellias from Nantes, here is the garden of one who has devoted his whole life to camellias. There are more than 600 varieties, including its own obentions. One of the most beautiful gardens I have ever visited. Blooms spread from autumn to late spring. There are sasanqua, japonica, of botany, hybrids, reticulata, all in a beautiful collection, made during 50 years, with the help of his wife. In the family, the camellia virus is transmitted from father to son. Let's start the visit by the first part of the garden, a flower garden, even if it is already in itself a collection of camellias. Below, we discover a part of the collection of mother plants, which is the essence of the garden.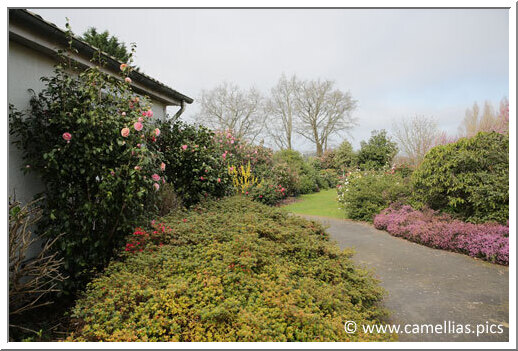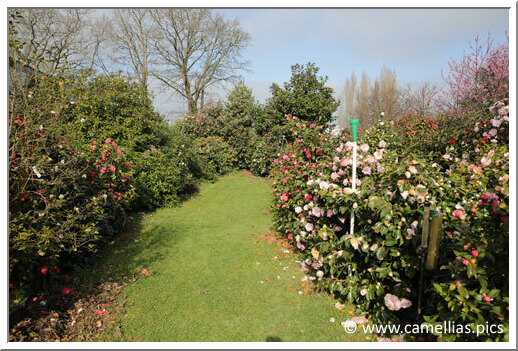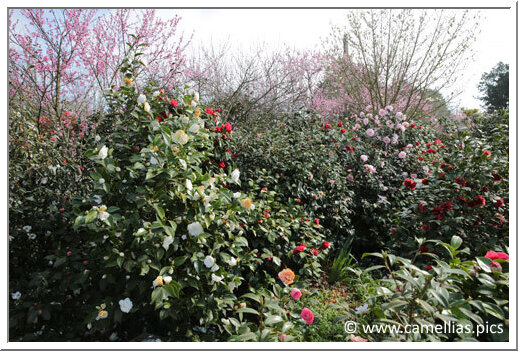 Above, on the right, a magnificent 'E.G. Waterhouse. Below another part of the garden, the largest, which contains the mother plants.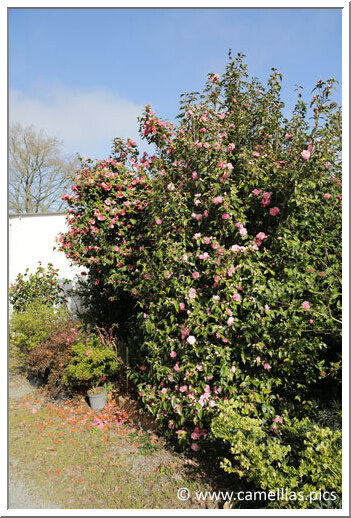 Below, some camellias raised by the owner, including the very famous 'Casimir'.