Private Garden - Near the Lake Maggiore - Roncola (VB) - Italy
In the 90s, this great camellia lover decided to arrange a large space, then just covered with grass, for the cultivation of the camellias of his nursery. The situation was very favorable to their culture. It is an enormous work that allows him to have 250 varieties in the ground today and 150 in containers. The collection is very rich and varied. Today, he shows his garden to share his knowledge and passion. I had the chance to discover it twice, the first time in the fall, the second in the spring. It is a beautiful and long walk in the middle of camellias of all sizes with, in the background, a magnificent view on the Lake Maggiore.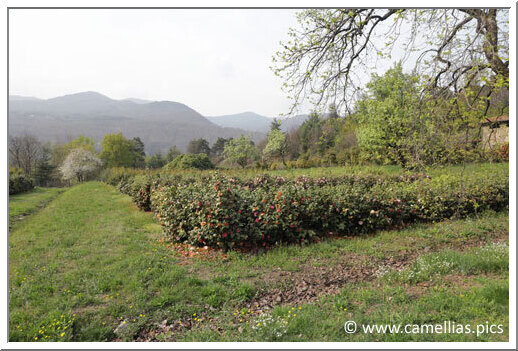 We climb to see the mother-plants.
Below, on the right, one of Reticulata's mother-plant. The climate of Lake Maggiore is very favorable to them.


'Arcadia'
one of the Reticulata hybrids of the collection.
We now walk in a forest of large camellias, surrounded by flowers. That's wonderful.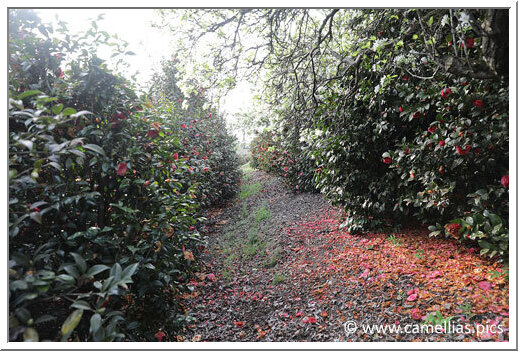 We also visited the garden in the fall, at the time of the flowering of the Sasanqua. In Lake Maggiore, their growth is impressive. The climate allows to enjoy their delicious perfume.
Far away, the view of the lake. In the foreground the camellias.