Private Garden - A terraced garden - Cannero Riviera (VB) - Italy
On the shores of Lake Maggiore, in Cannero Riviera, here is the beautiful garden of a great camellia lover. Daughter of a famous Italian breeder, she was herself a nurseryman. Her garden is laid out on the mountainside. To visit it, you have to take a staircase built between the terraces where the camellias are planted. These are narrow. The narrower they are, the steeper the slope to be laid out. We will thus be able to discover the rich collection of camellias.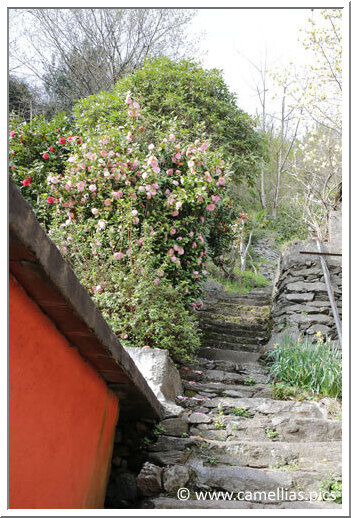 We take the stairs to visit the garden, going from one terrace to the other. The passage is often narrow but the camellias and the view are magnificent.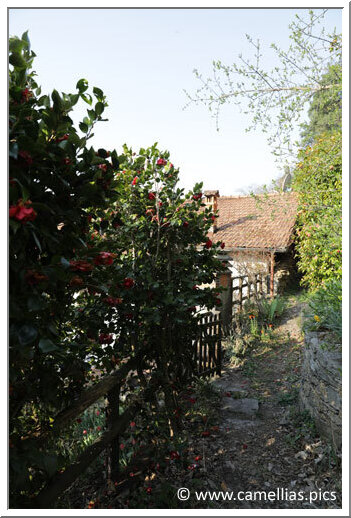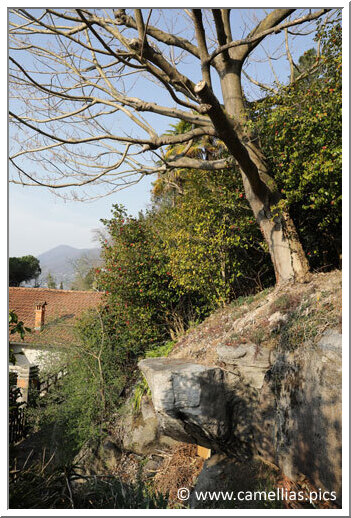 The collection also includes some very nice Sasanqua. 'Principessa Grace' is an award from Mario Carmine, in honour of the Princess of Monaco. The Sasanqua particularly appreciate the climate of the lake. Their flowering is extraordinary.


The Lake Maggiore view in the background is superb.


The tour is over, we're going back down.


A break on the terraces where camellias were grown.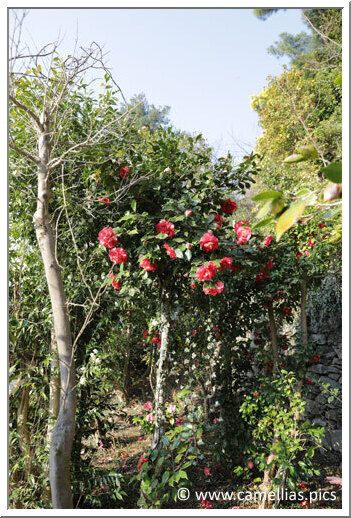 One last view on the lake.