Private Garden - City Garden in Frankfurt
Here we are in Frankfurt, in the district of Ginnheim, for the visit of a very nice garden at the foot of a small building. It is composed of camellias, but also of other trees and plants in the image of German gardens. We could also enjoy the flowering of peonies, at the time of our visit, at the end of April. The collection of camellias includes 150 japonica, 20 sasanqua and 12 Higo, some of which are planted several times.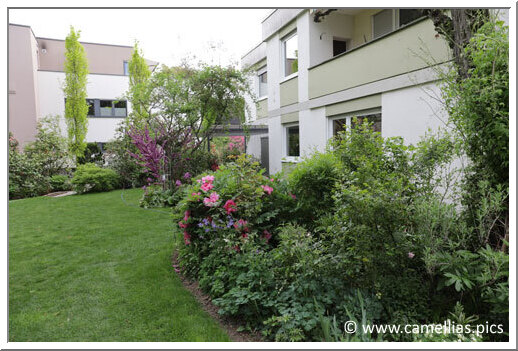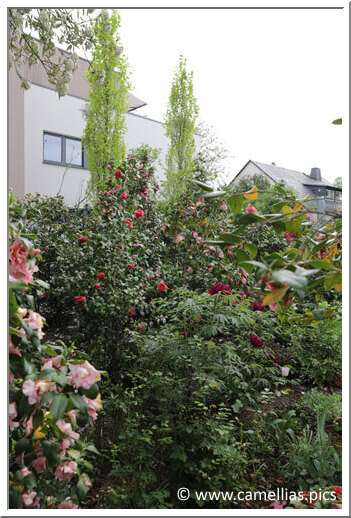 One of the very beautiful peonies of the collection.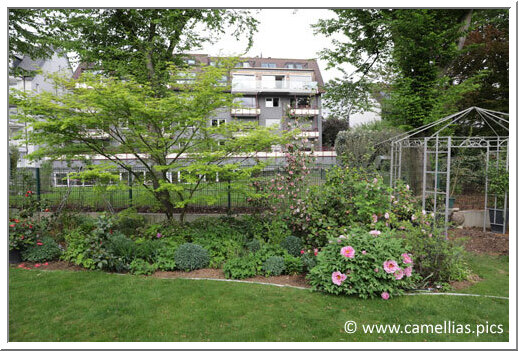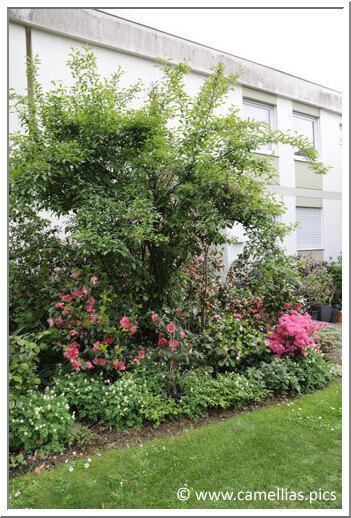 This other camellia was brought back from France, during the 2018 ICS Congress. It comes from the Kervilou Nursery in Quimper (France). In the collection, there are also some nice sasanqua that we saw during another visit.