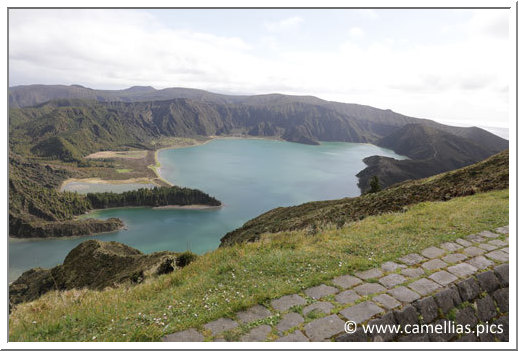 Here is a rather unknown destination to discover Camellias, the archipelago of the Azores. We spent a week discovering the island of São Miguel and its fabulous landscapes. The climate is mild, enough watered so that the vegetation is lush. There are camellias everywhere, on the roadside, in the gardens, in the parks. If the most important park of the island is the Terra Nostra, the capital, Ponta Delgada counts some remarkable gardens, in its center or its near periphery. It can very easily be the starting point for discovering the island.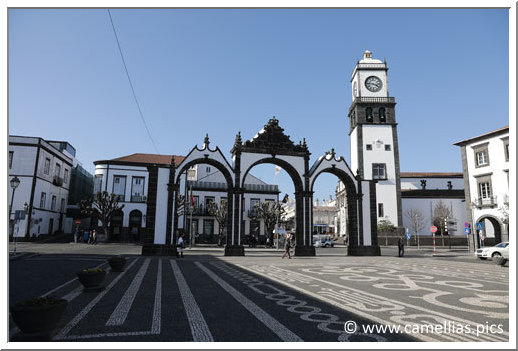 Let's start with the gardens that can be visited in town. It's a good way to discover it. We were a little late in the season for the gardens of Ponta Delgada, camellias were more or less flowered, but there were still very pretty flowers. The identification of old camellias is very difficult because their origin is very varied, they come from Portugal and the rest of Europe. This explains why the camellias of the Ponta Delgada gardens are not or very rarely named.


Jardim do Palacio Sant'ana
This is the Governor's residence. You can not visit the gardens every day, but only chen he is away. The garden and the residence are beautiful.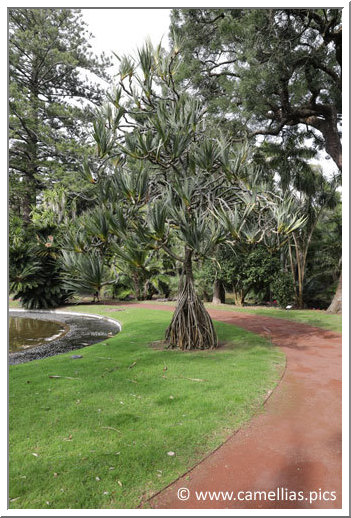 Above, in the background, it is just one and only tree!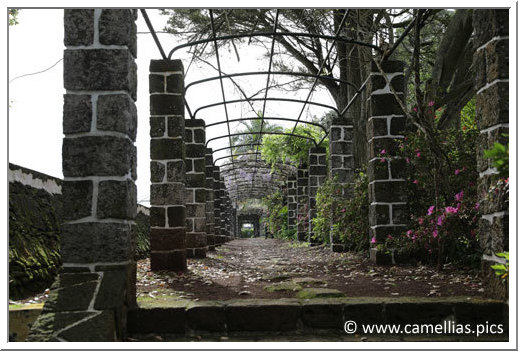 Jardim da Universidade dos Açores
These are the gardens of the University. They were created at the end of the 19th century at the same time as the residence. They became property of the University of the Azores. The visit is free.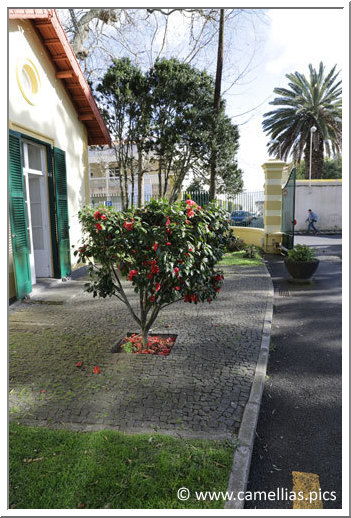 Jardim Botânico José do Canto
Created in the nineteenth century by José do Canto, a plant lover, this botanical garden has more than 3000 different species from around the world. There are, of course, camellias.


A Ficus Macrophylla, remarkable for its size.
Another very nice garden in town. There were few camellias flowers left, but it's a pleasant walk.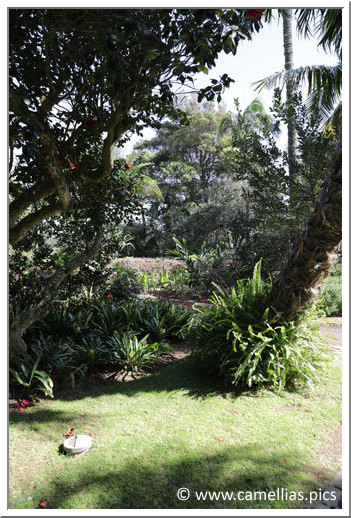 A few kilometers from Ponta Delgada. There were still beautiful subjects and lots of flowers. The oldest camellias are not named, but young plants are.